A PLACE TO GAIN ONLINE LEGAL EDUCATION
Law Audience is an online Legal Educational Portal/Blog which emphasizes on modifying the present legal educational system. Law Audience was born on 25th June 2018. It is a 'Dream Project' of Mr. Varun Kumar (Founder & CEO & Editor-In-Chief). The main motive of this platform is to set new trends in the legal educational system by organising and conducting various Law Seminars, Law Competitions, Law Conferences, Law Workshops, and Law Quizzes on numerous aspects of legal education.  
This platform also provides an opportunity to Law Students, Fresh Law Graduates & to other Legal Experts to join us. At present, they can join us only on the online platform. Law Audience welcomes each and every person who is willing to make some contribution towards legal education.  
Law Audience is introducing various projects which are enough capable of contributing towards the legal society and legal education. Law Audience has introduced an 'Online Law Journal' named Law Audience Journal.
Law Audience is not aimed at copying others. It believes in uniqueness. Law Audience has an unending list of projects and Law Audience will be introducing these projects very soon.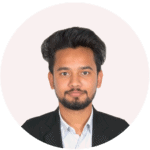 Mr. Varun Kumar (FOUNDER & CEO & EDITOR-IN-CHIEF)
Mr Varun Kumar is a final year law student, pursuing his five-year integrated law graduation from Himcapes' College of Law (Badhera), Una (H.P), (affiliated to Himachal Pradesh University Shimla). He did his schooling at National Institute of Open Schooling. He is very fascinated by the concept of legal research work and he has secured a number of publications on various platforms including a law journal. His work basically covered various issues that involved in the fields of Criminal Law, Constitutional Law, IPR Law, Taxation Law and Company Law. He has also participated in various moot court competitions at the National level. His legal article titled as "Does Section 375 of Indian Penal Code Include Marital Rape" has been awarded a certificate of excellence by a panel of judges for his tremendous legal research work by the Legalserviceindia.com. His legal article on "Uniform Civil Code" got published in "Indian Journal of Constitutional Studies (ISSN 2456-5008)". He is also Founder & Editor-In-Chief at The Journal For Indian Researchers (ISSN: 2581-3595) and Former Founder & CEO & Partner at OnDemandLaws. He is a well-rounded individual who lives with passion, commitment, and grace.